Mostly what I have been doing over the weekend is making soap. I have been wanting to make lavender spa soap bars that included salts.
My first tries were failures as I wanted to use dead sea salts but they dissolve the soap-so I had several bars of soap to use up for me-lol not all bad cause I love lavender. I have read online where several are using the dead sea salts, and did read where one post said it will dissolve the soap-so then why use it I say. There must be a trick to it that I have not learned yet.
So I know that the pink himalayan salt works perfectly but I wanted to try another salt-I had the coarse European Spa Salts-and they worked perfectly too. So I made lovely bars of lavender with salts in three different soap mold shapes. Very pleased with this product. I also added soap glitter to the soap for a little sparkle-these are really nice.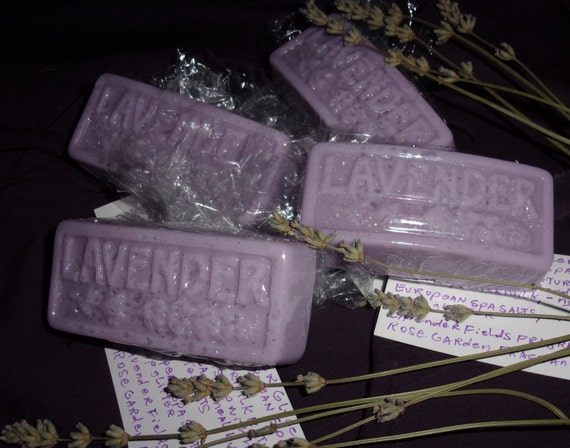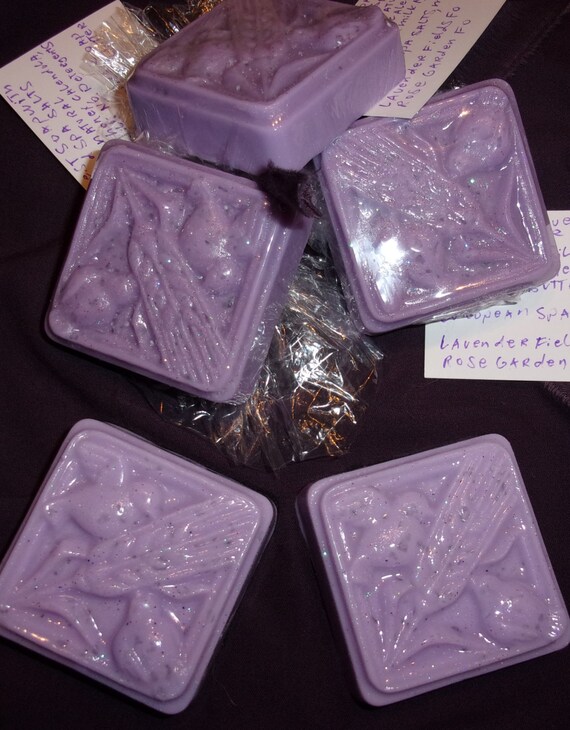 I made a large box of these bars for a client that sells monthly boxes-these were for the theme of a pamper box. I thought I would try it-no money involved for me unless I pick up a sale if they like the soap and visit my shop for more. Samples of advertising. Figured it might be a good way to get some more reviews on my soap etc.
Soooo I have two extra bars from the middle photo and decided to do another giveaway.
Rules: (I really don't like rules lol)
1. USA mail to address only this time
2. Like my Kathyinozarks Soaps on Facebook
3. Share this post on Facebook
4. Leave a comment here
5. Go to my Kathyinozarks Soaps on Etsy and favorite my shop
6. Go to my Kathyinozarks Soaps on Etsy and favorite my lavender spa soaps-there are two listings.
7. come back here and tell me what you did so I won't miss not putting in the chances for you.
8. oh and if you read me or follow me here that counts too-lol
I will draw two names around the July 4th Holiday
Good Luck! and what have you all been doing??