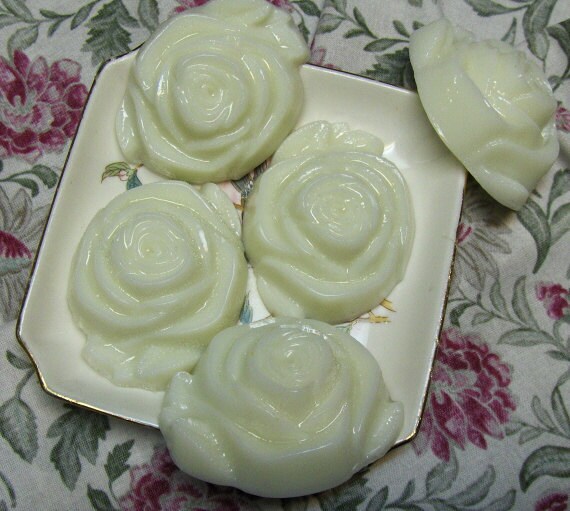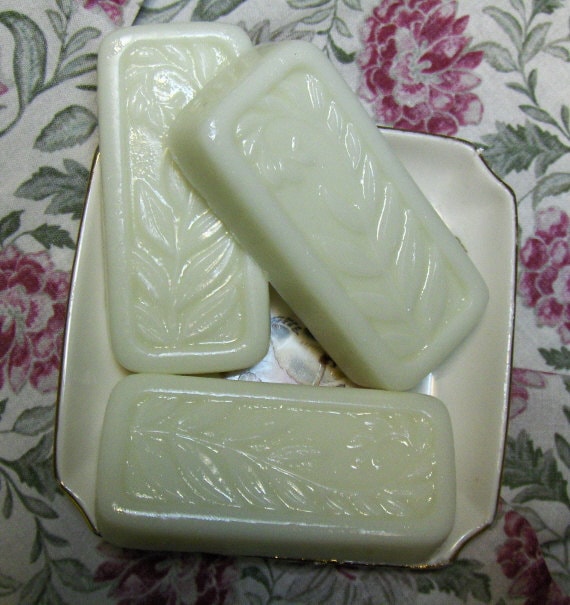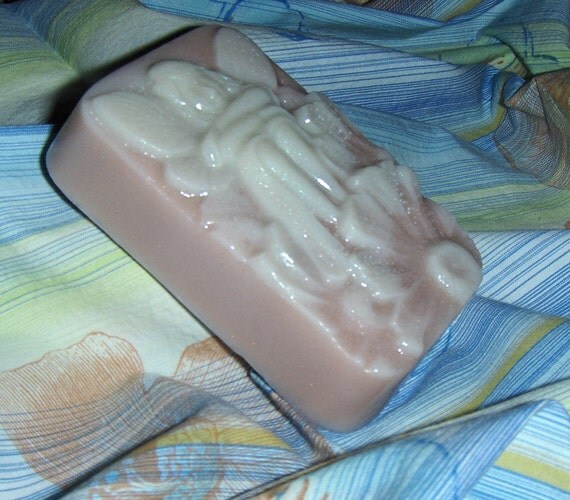 The first two photos are of soap I just made and listed in my shop. I tried a new soap base too all natural glycerin aloe vera and olive oil which gives the soap a light green color, and I added with it the baby buttermilk soap base which I really love. The baby buttermilk glycerin natural soap base includes buttermilk, honey, calendula extract, and oatmeal. I added in a little kaolin clay and for fragrance oil I used oatmeal-honey-milk. This is really a very creamy luxurious soap.
I made a 5 rose guest soap set which is nice for little gifts, or gift favors for showers, bridal party, or birthdays. The frond bar soap is a little smaller than the larger bars so easy to hold for the youngsters or the elderly.
The last soap I brought back, one of my favorite molds. These soaps all come with custom options for your choice of all natural soap base and also your custom option for fragrances.
and speaking of soap if you have not already signed up for my Mother's Day Gift Basket please do. The basket is filled with my hand made soaps, goat milk body moisturizer, and my friend Rita's lovely spring knitted wash cloths, mini's and soap bag. The last day to enter is this coming Tuesday. I will draw a name that evening. International is welcome, be sure I can get a hold of you if you are the winner. Gift basket has a retail value of $49.95