Last night one of those nights with not much sleep. Read allot of blogs, and then read my civil war diary book. It rained alllll night and periods of sleet thrown in. No snow here but parts of Missouri got 4" of snow, lots of car accidents during rush hour in Springfield, Mo do to the icy roads. They could get snow today-definately a record breaker in the weather books this week.
I had brought up all of my potted plants so they be under the overhang and covered them up too as we would be right at freezing. Took the covers off and they look safe and alive. I guess by Wednesday we will be back to "normal" in the 70s Just in time for Mother's Day looks like.
I think I will make this into a soap making day-got in a small tray of a new soap base-all natural glycerin with aloe and olive oil. Now to decide which mold I want to use for this one, and which fragrance. May attempt the soap fizzies again too. Had never tried these so took a hot bath with my fizzies that didn't turn out-very cool in the bath-fizzes up, and makes the water real soft-nice. I also threw in one of my bath teas with herbs-so that was nice and relazing-don't know why I couldn't get to sleep last night-Probably worrying about hubby-went for our 6 month check up yesterday morning and he has some new health concerns-hoping to hear back from the doctor today.
I also browsed on Etsy for awhile too-whenever I need inspiration for my crafts, or need supplies-I really love Etsy. So many excellent finds there, including vintage too. I ran into an Etsy store that upcycles clothing into very comfy looking dresses, etc, and purses. I may need to make me one. They are chic but I think they are country too. From a magazine I had purchased that had the silk on silk dye project-they featured many designers making upcycled garments-so this must be a fashion trend-living in the woods so not up on these things-lol here is the shop I really liked https://www.etsy.com/shop/CreoleSha Love her dresses and she makes big tops like this too If you do a general search for eco upcycled garments there is allot there for purchasing.
Some that I liked from the link I shared: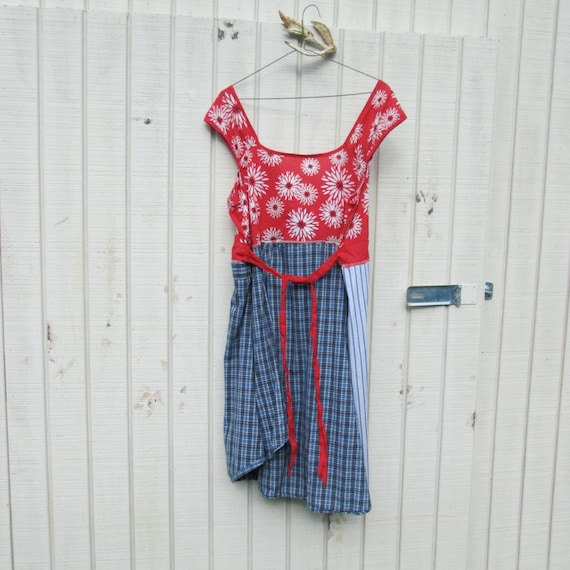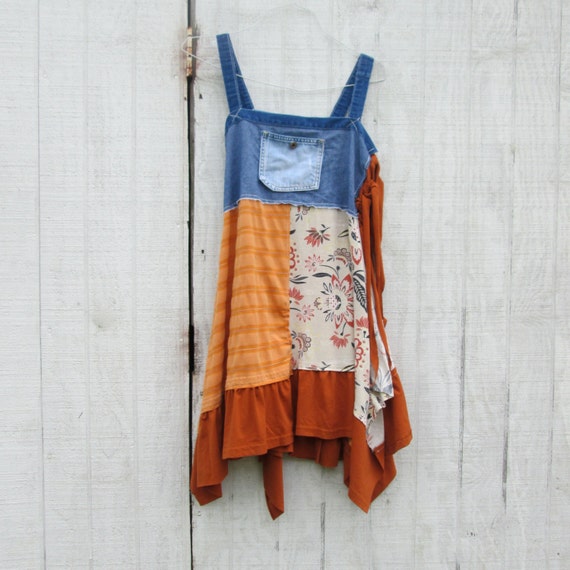 Any of you getting cold rain, sleet, or snow this May?? have a great weekend
Reminder-please sign up for my Mother's Day Giveaway-a pretty basket filled with handmade soaps and bath items-previous post