Good morning Friday everyone,
Woke up to more rain this morning, and looks like it will rain off and on all day, and turn into t storms tonight. So won't be working in my little garden patch today. I also wanted to make the bath fizzies today but decided a sunny day would be better for that too. sigh
I am putting together items for my big Mother's Day giveaway and will post that once the bath fizzies are made-hopefully by sunday or monday.
Tomorrow my neighbor friend and I were planning on going to a plant sale-which has been going on all month on saturdays. There is only a couple saturdays left for this sale-so hopefully no rain tomorrow.
Sooooo I have been catching up with blog reading this mornng, and now not sure what I want to do. I could weave, or rug hook, or hand quilt, or bake up some gluten free bread-just not motivated for anything yet-lol Hopefully it will come to me soon.
Larry just got back from picking up the mail, and I got a post card from our multiply-360 friend Agnes in France. She is enjoying Venice-seems many of my friends are traveling or getting ready to travel soon. How fun!
Ok there is always shopping lol I have been in love with this artist's work for over a year now. she makes handmade glass beads in the shapes of different lavender buds. she also works full time at an organic lavender farm. So I am browsing around etsy-and she has a few things on sale. I was looking at two beads that I loved, but then I found this awesome piece on a sterling silver chain. So the price was good-had to have this.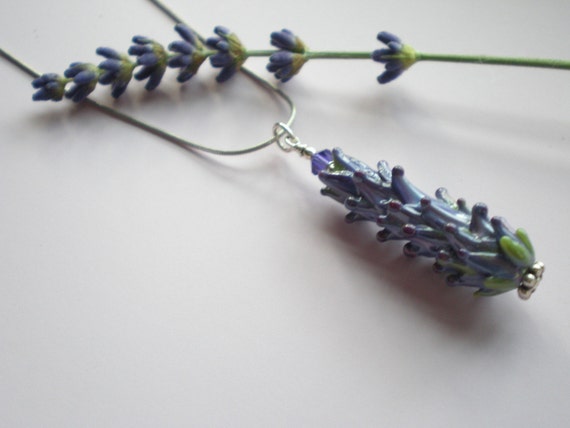 I also purchased more silk noil for my needle felting projects. This was hand dyed from marigolds and I love the colors she got. Cashmerebunny is my favorite place to shop for fibers.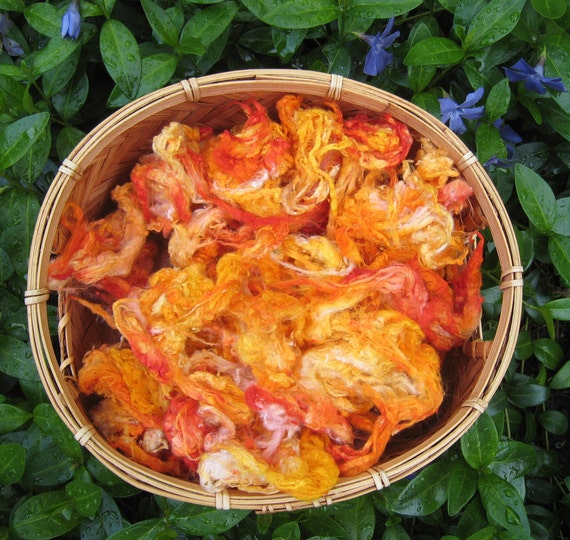 ok no more shopping-and I must get busy doing something productive-or not-may just read the civil war diary book.