Good morning Wednesday (if you visiting me from the blog party visit my post and giveaway here)
I am still feeling a bit not myself this morning, yesterday it was cold when I was in town with my neighbor friend, and I was going threw a a major attack on my body too-I made chocolate chip cookies a few days ago, not realizing the christmas chips I had purchased had wheat in them. I had not had an attack like I had last night since I was first learning about celiac-and that was 15 years ago. Just never ran into this before wheat in chocolate chips-I will get back to reading labels more carefully again.
I am browsing on Pinterest this morning and came across this awesome pin-at least I thought it was a very cool idea
from here
Do check the link as this blogger included some awesome ideas for reusing doilies I thought this photo of rolling doilies into your pastry dough was too cool-wouldn't that look pretty on top of a pie?
Vintage doilies are usually pretty easy to find at garage sales and resale shops-so easy to find what you like. Then what do you do with them? as you can only put so many out and about in your home. So I decided to browse around more on the web for photo ideas.
love these grocery bags found here
Wrap favors for a wedding with doilies found here
Beautiful idea found here curtains, tablecloth, lamp shade and more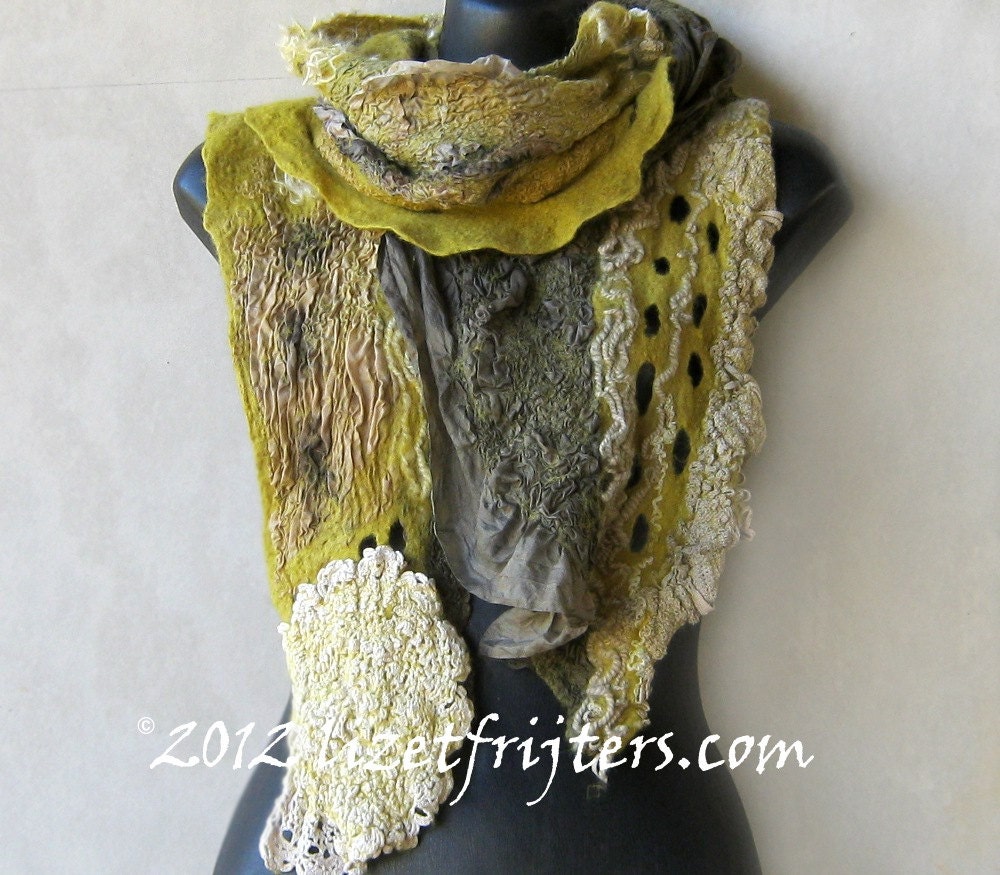 Now this piece is too awesome-I found it at an etsy shop nuno felt with vintage doilies love it found here
What have you made with your vintage doilies??