Good morning, I am up super early-can't get back to sleep so I am working in the kitchen this morning. Was too tired last night to do up the dishes-so those are all washed, the orange juice is froze so goes back in the pantry where deep freezers are. Boiled up a dozen eggs-good for snacks and lunch. Put some meat away in the freezer that I bought the other day-mostly meat for Nikita.
and I now I hear rain-still dark here-we soooo need rain, as we are still in a major drought here. So bad here that the winter wheat is not even growing for the farmers in Missouri.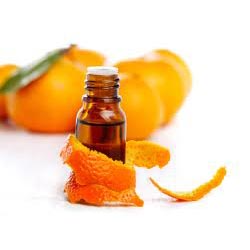 photos found here
Anyways, I wanted to share some information on orange oil. One of my friends on blogger wrote me a note about how to make orange essential oil from orange peelings-now that is very cool-cause I can use the oil in my handmade soaps. Here is a link I still have a drawer full of oranges in the frig and I have another small box that I saved out for the birds-so I am definately going to make this.
I know orange is good for cleaning too-so I made the orange vinegar, so I am thinking what else can I use it for: found this link with good information about the oil this post shares a orange degreaser cleaner, wood polish and cleaner, and suggests good for when you are down in the dumps-just spray a little on a hankie and keep in your pocket-and sniff thru out the day another link with informationfor using for acne, and also talks about how it is a good mood lifter and stress reducer too
Here is another site with a recipe for the orange vinegar-it is made a little different-after strained off this recipe mixes the vinegar with water in a spray bottle for lite surface cleaning and uses straight for tougher jobs. It also suggest that after you strain off-just add more vinegar and add in orange peels as you eat an orange-I like that idea too-keeps the cleaner going longer.
I love getting the most I can out of a veggie or fruit etc. So we ended up with fresh oranges to eat, frozen fresh orange juice, orange vinegar for cleaning, and we'll get orange essential oil too. While I am drying orange peels, I think I will do extra, for throwing in the water that sits on top of the wood stoves-should give off a nice aroma.
Well, its still just 5:30 am here so think I will see if I can catch some z'sss