I love all things wool. I just bought a book about different forms of felting. Wet felting is something I have not tried yet, but gotta try. I have alot of wools around, better wait til spring or summer though-so the water mess will be outdoors.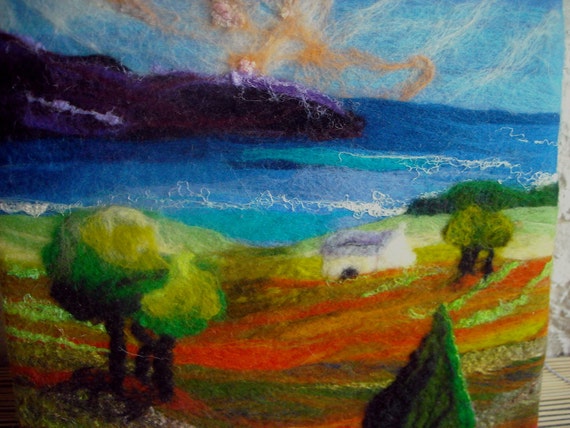 from here is a cool wall hanging-photo was too large to bring here
How to wet felt-the basics
Alot of crafters wet felt slippers, scarves, hats, and more-fun!