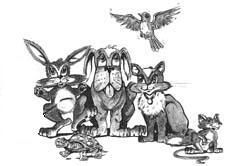 Herb for pets
and link to
Sea
our hostess
Thought I would post early as we have big big storms moving in again the next couple of days.
Excellent source here for herbs for pets
http://www.naturalark.com/herbpet.html
Here too
http://www.preciouspets.org/petherbs.htm
How to give herbs to pets here
http://www.preciouspets.org/newsletters/articles/giveherbs.htm
Good info here too-I did not even know that Dummies had an internet site
http://www.dummies.com/WileyCDA/DummiesArticle/id-497.html
+++++++++++++++++++++++++++++++++++++++++++++++++++++++++++++++++++
This is a neat site that sells herbs for pets,(I have never bought anything from them) and I found this area for flower essences for different emotions for your pet.
I tried the Bach flower essences about 15 years or so ago when I was going thru a rough time and they worked for me this explains the different flowers here:
http://www.herbsnpets.com/pais/usa/index.htm
an excerpt
Flower Essences provide pets with a gentle, safe system of emotional stress relief.

These Flower-essence remedies help restore dogs and cats to a state of calm, a state of emotional balance in difficult times, such as, moves, transition and change.

The flowers are picked at full maturity or perfection, which is when they are about to drop. Time intervals between picking the flowers and their preparation is kept to a minimum so that hardly any energy is lost.

Flower-Essence is not about each flower's chemical properties.
It is about each flower's subtle ~essence~ positive effect on emotions.

Live flowers have influencing positive energies.

The "essence" of flowers influences the "essence" of other life.
++++++++++++++++++++++++++++++++++++++++++++++++++++++++++++++
another site
http://www.healthypet.com/library_view.aspx?id=119
There is really alot of information online and in books on this subject. Just as you would talk with a specialist first before treating yourself with herbs, I would also look for a veternarian that specializes in herbs for pets