I am looking for recipes this morning, as I was up most of the night from coughing. I remembered Mom gave us lemon and honey but I think it was missing the whiskey to really help-lol
this recipe is really different here but I found this recipe repeated on several different sites.
variations of the honey-lemon-whiskey here and here (no sweetener) and here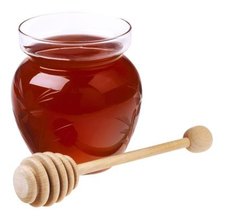 This one is really different here
Do you have a recipe you like for homemade cough syrup?