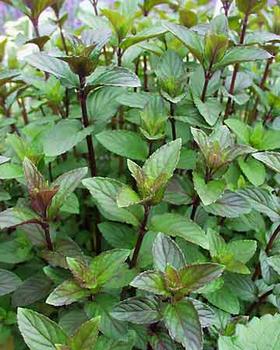 from here
I am in the experimenting mood this morning with this jelly. The chocolate mint herb tea I made yesterday was real intense with the flavors-and I wanted that. However, I still wanted to bring out the chocolate a bit more.
I did add the juice and zest from one organic lemon, but I thought it still needed a bit more acid, (cause of what I had in mind to add next) so I added an 1/8 cup of white wine vinegar to have plenty of acid without taking away the mint flavor.
added in the no sugar pectin-bringing to a hard boil.
While waiting for this to boil, I then added a bit of almond extract-still didn't bring out the chocolate enough, so I am thinking why couldn't I add a big tablespoon of darkest cocoa that I get from the amish store? What do I have to lose really except a box of pectin cost wise, if it doesn't set up? I am not sure if I will get a grainy texture-but I won't know til I make it-soooo
thats what I did, and it now has a gorgeous color and flavor-and I haven't added the sweetening to it yet.
updates soon-
The jelly is in the canner-I can not begin to tell you how delicious this is. Thanks to Deb I added a couple good sprinkles of cinnamon, and that was just what it needed. I love the bit of white wine vinegar in this too. When I added in the stevia packets-I used the stevia in the raw brand-love it-which is pure stevia mixed in with the carrier sugar-and I used 5 packets-the sweet just brought all the flavors together.
I wish I would have thought to use the stevia before, much cheaper to use and the stevia goes a long way-don't need much.
Now if this doesn't seperate, turn out grainy, and sets up-I got a winner! lol Would be an awesome sauce over desserts. and the color is gorgeous with this very dark cocoa I used-photos soon
Oh and another tip, yesterday and today, I am just short of totally filling the 4th 8 ounce jar-I think some of the liquid must cook off as it comes to a boil, and as it thickens-so I need to remember to add in another 1/8 cup liquid for these jellies