Do to lack of interest, Chicken Tuesdays is no longer, but I may still post chicken from time to time-cause I always enjoyed this event and looking up new chicken recipes.
This hot hot weather we are having here in the ozarks reminds me of bbq's and smoking. So exploring smoked chicken sites tonight.
I have done some smoking but mostly venison, need to try poultry this summer.
http://www.bbq-fyi.com/smoked-chicken-recipes.html this is an informative site an excerpt:
The dark meat is very forgiving when smoked, and will stay moist and tender if it's overcooked a little. But with white meat, once it passes that "perfectly done" temperature, it becomes dry and tough. Overdone breast meat is not pleasant eating.

Whole chickens can be smoked intact, butwill cook more evenly if the backbone is removed first. Pressing the split chicken flat makes it easier for smoke to reach every nook and cranny. click the above link for more tips and recipes
============
I found this really good tutorial on smoking chicken http://www.smoking-meat.com/smoking-chicken.html
=================
Here is a previous blog I did on smoking chicken http://kathyinozarks.multiply.com/journal/item/1937
================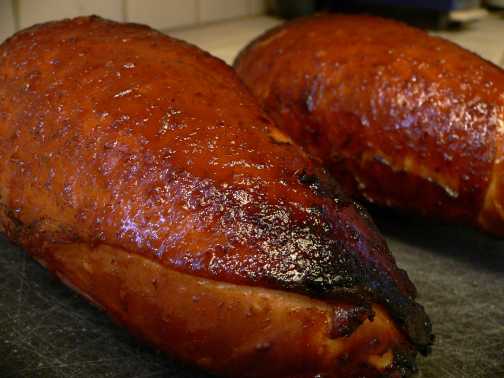 Are you hungry enough now to try some smoked chicken?