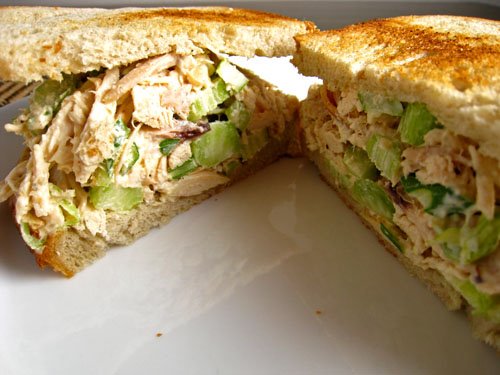 Mmmmmmmmmmmm I really enjoy a good chicken salad For me with my gluten intolerance I like it with sesame rice crackers, almond crackers, or on organic celery, or just eat as a salad with fresh torn lettuce, thin sliced raw veggies and crackers or chips on the side.
When I make mine, I just drain a can of all white meat chicken, add some olive oil mayonnaise, a little of my homemade pickles or relish, throw in a little herbs that are handy, perhaps a splash of lemon juice-and I am ready to enjoy.
What do you like in your chicken salad??