Make the kids snow cones:
The native americans could have used maple syrup over fresh snow, I found this instructional blog http://blogs.villagevoice.com/forkintheroad/archives/2010/02/making_maple-sy.php
or on top of your snow cones-pour over some fruit juice, or kool-aid-made with less water, use your imagination
_________________
Snow Play-the Old Fashioned Way http://www.kidznsnow.com/6420 this has some fun ideas for the kids
___________________
How about making some snow ice cream? http://www.annarbor.com/entertainment/parenting/snow-day-family-fun---making-snow-cream/ they have a video at this link, here is the recipe too:
OLD-FASHIONED SNOW CREAM
Basic Recipe:
1 cup of milk
1/2 cup sugar
1/2 teaspoon vanilla
Large bowl of clean snow
Before beginning make sure all ingredients are available and nearby, then make sure the children wash their hands. I had gone out to scoop the clean snow, and made sure the bowl was handy by the back door too.
First, measure the sugar into a bowl and add the milk and vanilla. Mix thoroughly until the sugar is dissolved. Next add the snow and mix until it resembles ice cream - You may need to cut the snow into the mixture vs. "mixing" it.
If you would like other flavors, replace the vanilla with chocolate syrup, puree some bananas or strawberries and add them, or add any flavor you and your family will enjoy, the sky is the limit!
Eat and enjoy!!!
________________________
Don't have any snow and want some? Here is how to make snow http://www.kidsturncentral.com/holidays/makesnow.htm
_____________________
So if you are home on a snow day-go have some fun in the snow-lol-be a kid again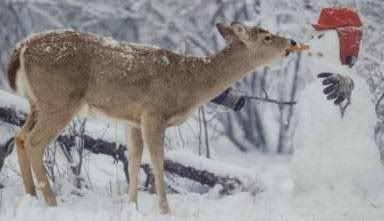 (last two photos found on photobucket)