Halloween Chicken Pizza Masks
1 pound ground chicken
1/3 cup chopped onion
1 teaspoon salt
1/2 teaspoon pepper
1 package (6 count) English muffins, split
2 tablespoons soft margarine, divided use
1 1/2 cups bottled pizza sauce, divided use
1 teaspoon oregano
1 large green pepper
4-ounces shredded Cheddar cheese
4-ounces shredded mozzarella cheese
3 large pitted ripe olives, each sliced into 4 rings
Heat frypan to medium-high temperature. Add ground chicken and onion; cook, stirring, until all red is gone, about 6 minutes. Set aside.

With aluminum foil, cover 10 1/2 x 15 1/2-inch baking pan.

Spread each muffin half with 1/2 teaspoon margarine and arrange in single layer on prepared pan.

Spread heaping tablespoon pizza sauce on each muffin half. Cover generously with ground chicken and onion; sprinkle with oregano.

Cut 12 slivers of green pepper into "smiling" mouth shapes and set aside; chop remaining pepper and sprinkle on pizzas.

Mix together Cheddar and mozzarella cheeses; sprinkle generously on mini-pizzas.

Bake in 450 degrees F. oven about 12 minutes. Remove from oven.

Make mask face on each pizza by using 2 ripe olive rings for eyes and pepper slice for mouth. Turn some slices up for smiles and some down for frowns.








Makes 12 mini-pizzas.
Goblin's Taco Chicken Salad
1 pound boneless skinless chicken breasts, cut into strips
1 cup tomato-based salsa - divided use
1 (16-ounce) bag salad greens
1 to 2 cups shredded cheddar cheese
3/4 cup ranch dressing
Stuffed green olives
Rectangle shaped tortilla chips
Sour cream
In a large nonstick skillet, cook chicken in 1/4 cup of salsa over medium-high, stirring occasionally, for 10 minutes or until chicken is cooked through.

Toss chicken with the greens and cheese in large bowl.

Mix together the remaining 3/4 cup salsa and dressing; pour over salad and toss lightly.

Spoon salad evenly onto 6 plates and decorate each serving with olives for "eyes," tortilla chips for "tombstones" and dollops of sour cream for the "ghosts."




Makes 6 servings.
This link will take you to photos of submitted homemade chicken costumes http://www.coolest-homemade-costumes.com/chicken-costumes.html
White chicken Chili for Halloween
This delicious thick chili takes just 20 minutes from start to finish. Top it with some green salsa and crumbled blue tortilla chips. You can certainly add more vegetables to the recipe - I like chopped green bell peppers. serve in orange bowls for halloween
Prep Time: :5
Cook Time:
:15
Ingredients:
2 (15 oz.) cans great northern beans, rinsed and drained

2 cups cubed cooked chicken

2 cups chicken broth

4 oz. can chopped green chilies, undrained

1/4 tsp. white pepper

1/4 tsp. salt

1/2 cup sour cream

2 Tbsp. flour








Preparation:
Place one can of drained beans in heavy saucepan and mash slightly. Add remaining ingredients except sour cream and flour. Bring to a boil, then reduce heat, cover, and simmer soup for 15 minutes. In small bowl combine sour cream and flour and mix with wire whisk. Spoon in some of the hot broth from the soup and mix until smooth. Add this mixture to the soup and stir. Cook and stir for a few minutes until thickened, and serve along with more sour cream to top chili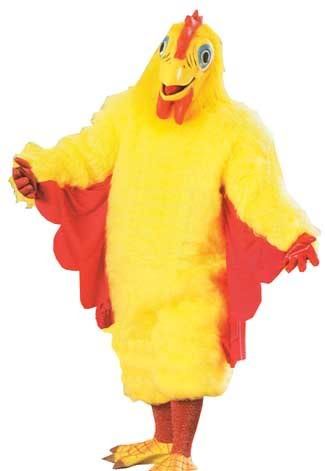 Happy Halloween