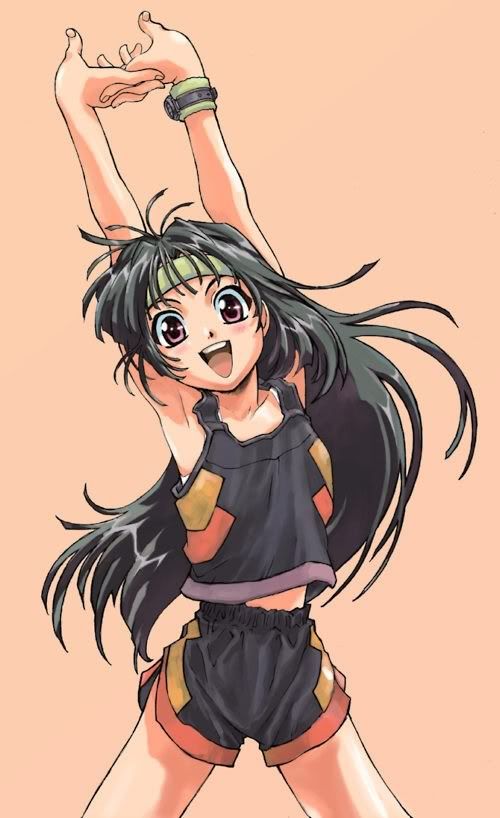 I have never been one to stick with an exercise program, try as I may, I just never can stick with it.
Two years ago I did a women's challenge and I think it was for 3 months, had to walk or run several times a week improving each week-I did stick with that.
Last fall I started daily walks with Nikita to get her moving and she greatly improved. We don't walk much in the summer as it is usually too hot, too many bugs which is a big one for me, or some other excuse-lol-instead of getting up early and taking our walk when its cool-I just skipped it this summer again. Bad idea.
I started our walks back up again, as Nikita is getting worse, and man I am really getting out of shape. It's not like I sit around watching tv all day, but I don't use alot of my muscles.
I found that out big time a couple days ago. Larry tested out the log splitter to get ready to start getting the wood in for winter, so I decided to put the wood in the new trailor he just built which has always been my part in the process. You got it, after 15 minutes, I could feel it already in my lower back, this is such an aggravation for me. I came in right away and did my back stretching exercises, and laid on the heat pad for a bit. Realizing I really must start doing some warm ups before getting into the wood again-I just never do that either, and I know I must.
So today I do it again. There was a little hand digging project I needed to do to help out, and man that got my back again and my bad knee, and my bad shoulder. It probably got me so fast today because of all the work with the pears. But geez, I am not that old yet???
The reason for this post you may ask?? lol before you are not able to-keep your body moving, exercise if you can, take walks, do some strength exercises, I don't do sports-but if you do-do that-and don't stop-or one day down the road, you just may not be able to do what you want to do.
I really really admire my mom much more now, she turned 81 years this spring-still had her gardens, but this was the first time she didn't can all of her own food. She did freeze alot though instead-I hope I am still canning and moving at 80-